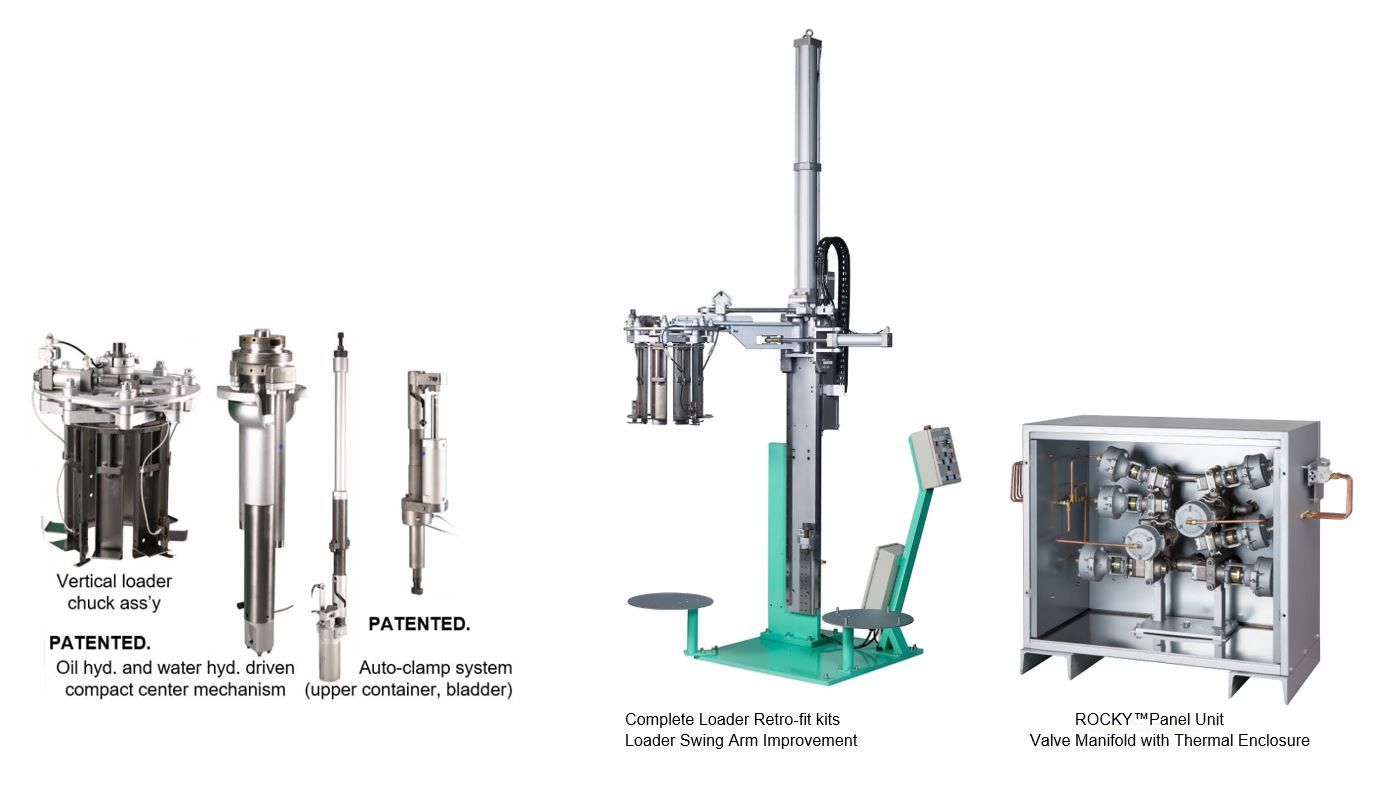 Tire Solutions Group
AIRTEC has been providing innovative solutions to the North and South American and European Tire Industry for more than 35 years. Our product leader is the Rocky™ valve. The most trusted and most reliable valve for tire curing Worldwide. But our expertise doesn't end there. We offer innovative solutions for all aspects Tire production.
Rocky™ Valves
Loaders and Loader Chucks
Oil and Water Hydraulic Center Mechanisms
Gas Circulation Units
Other unique and innovative products for Tire Curing, Tire Building, and Raw Material production
"In conclusion, the results show, that for the 2-way steam supply valve on our curing presses, the Rocky TPC-2212-25, outperformed the other valves significantly, with no leakage through the valve seat or stem when cycled to the equivalent to 20 years of service"

John J.
John J., Global Tire Company
"Just a note of thanks to AIRTEC for the excellent product, Rocky Valves ™, and for your support. As you know we have surpassed the goal of 12 million cycles on these valves in extremely harsh operating conditions. We are confident that these valves might even reach, and maybe surpass, the elusive 15 million cycles mark"

Luc R.
Luc R., Global Tire Company